Hitoosa Kazuki, biosphere -Kurokawa, 2022
EXHIBITION [Nayabashi Bridge]
biosphere -Kurokawa, 2022
Venue:

Siam's Garden

Hours:

sunset-20:00
Wanting to get to know the Horikawa River, I started by looking from upstream. Learning the common name for that section, Kurokawa, was from the name of a civil engineer, I sensed its long history of serving as an artificial canal. Then watching the calm water from Nayabashi Bridge, I saw the surface of the water, which I had thought had been still until that point, suddenly start to flow backwards. I was born and raised in a town far from any sea, so the phenomenon of a river flowing backwards was new to me. It is as if the sea is returning every day to say hello to a place that originally was part of it. At Atsuta Jingu Shrine, I saw a large camphor tree that is over 1,000 years old. I wonder if this tree remembers the sea that is no longer in sight? The boundary between what humans make and what nature creates seems to be reflected in this river.
biosphere –Kurokawa Sound
https://youtu.be/CL-GAvnLFcQ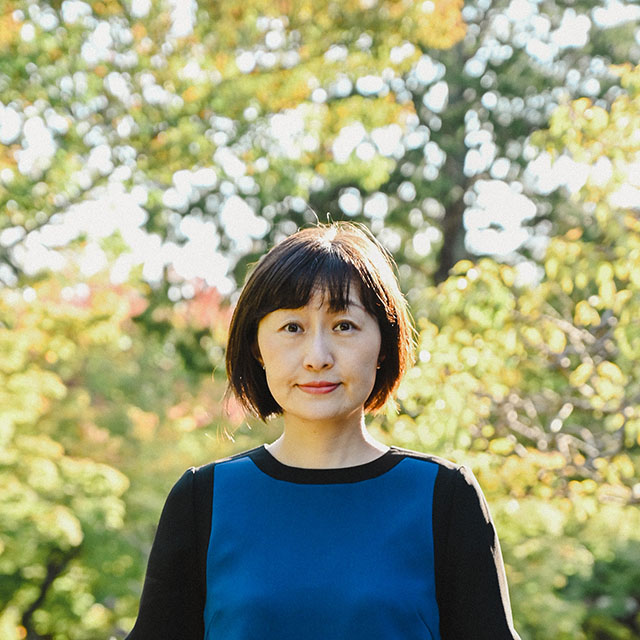 Hitoosa Kazuki
Artist. Born in Kyoto, Japan. In the late 1990s, she began creating video works using digital technology, and since 2000, she has been creating interactive installations that combine video with computer and sensor technology. In recent years, based on the subtle sensations brought about by photographing plants and plankton, she has been attempting to create a complex nature through light, sound, and the viewer's behavior. Major exhibitions include "Kyoto Art for Tomorrow 2022" (The Museum of Kyoto), "KYOTO STEAM – International Arts×Science Festival Art × Science in Kyoto City Zoo What do chimpanzees feel in arts ?" (Kyoto City Zoo, 2019/2020), "Garden of Rebirth" (Modern Art Museum Shanghai, 2017), "Dream of vanishing" (Instituto de Artes Plásticas de la Universidad Veracruzana, México, 2016). Kyoto Prefecture Culture Award Encouragement Prize 2022.